Julia Shivers
1936–2016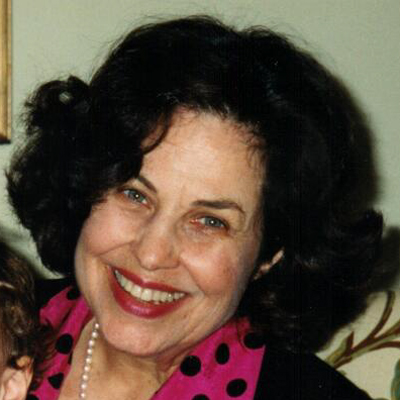 Julia McCullough Shivers, a third-generation Atlantan, died peacefully in Cambridge, Massachusetts, on , with her children present. She was 80.
Born on , to Laurence and Mary Crenshaw McCullough, Julia attended E. Rivers Elementary School and Washington Seminary and was graduated from The Westminster Schools in 1954. She received her B.A. degree magna cum laude in 1958 from Sweet Briar College, with election to Phi Beta Kappa and the President's Award in History. Her Junior Year was spent at the Paris Institute of Political Studies, where she studied European history and discovered her love of all things French. Julia was known for her rare intelligence, style, and sense of fun. An accomplished sportswoman, she especially enjoyed horseback riding, tennis, and swimming. She made new friends of all ages throughout her life and did not like to lose one along the way. Above all, Julia will be remembered for her generosity to people in need, on and off her path.
Julia was a natural leader with a long record of service to civic causes. Among her contributions to Atlanta, she was co-founder of the High Museum of Art Junior League and a board member of the Ronald McDonald House, Atlanta Youth Academy, and Atlanta Junior League. She was also chair of the first Atlanta convention of the American Academy of Pediatrics, the Tour of Homes for Henrietta Egleston Hospital for Children, and the Piedmont Hospital Fund Drive. As the first chair of the Atlanta Ballet, she established the Auxiliary and the Board and raised the company to professional status. She was a founding member of the Atlanta Virtuosi Foundation and served on its board in development and artistic planning. She was also the manager of the Atlanta Chamber Orchestra. Beyond Atlanta, she was a member of the Burlington Mills Advisory Board and chaired the Georgia Fund Drive for the Sweet Briar College Alumnae Association. She was also a member of the Colony Club, New York City. A devout Christian, Julia was a Sunday School teacher of children at St. Luke's Episcopal Church, Sunday School teacher of adults at the Cathedral of Saint Philip, and Stephen Minister at the Church of the Apostles.
Julia is survived by her children: Julia Cabanis Shivers, husband James Cusack M.D.; Olin Grigsby Shivers III, wife Hillary Shivers; and Mary Shivers O'Gara. She has eight grandchildren: Grey Cabanis Shivers Cusack, Juliana Marie McCullough Cusack, Julia Pegram O'Gara, Kevin Francis O'Gara III, Grace Frederick O'Gara, Astrid Julia Crenshaw Shivers, Avery Lowe McCullough Shivers, and Olin Grigsby Shivers IV. Her brother, Reverend Dr. Laurence Lowe McCullough, Jr., also survives her.
On , there will be a memorial service at the Abbey Chapel at Westview Cemetery, 1680 Westview Drive, S.W., Atlanta, Georgia, 30310, to celebrate her life. All friends are respectfully invited. Immediately following the burial, there will be a reception at her nephew Laurence McCullough's home.
In lieu of flowers, memorial donations may be made to "The Julia McCullough Shivers Legacy Scholarship Fund" for need-based scholarships to her alma mater, The Westminster Schools, in honor of her belief in the transforming power of education, to be sent to: Fidelity Charitable, P.O. Box 770001, Cincinnati, Ohio, 45277-0053.